Join us at the Singapore Sleep Awareness Week 2012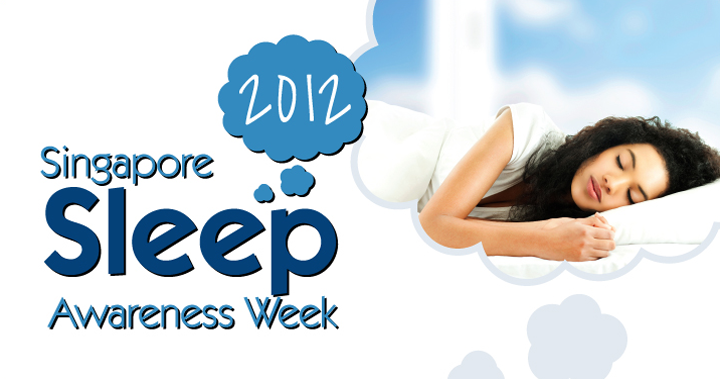 Date: 16 March (Friday) - 25 March 2012 (Sunday)
Highlight: "Sleep For Success" Public Symposium, Sleep An Hour More Movement
Following the success of the inaugural campaign held in 2010, the Singapore Sleep Society is pleased to present the Singapore Sleep Awareness Week 2012.
This year's theme, "Sleep for All Ages", will discuss how sleep deprivation affects performance for people across all age groups, from children and teenagers, to adults and the elderly. You can learn to enhance daily performance, be it in study, work and leisure.
The Singapore Sleep Awareness Week 2012 will kick off on 16 March 2012, in celebration of World Sleep Day.
Singapore Sleep Awareness Week 2010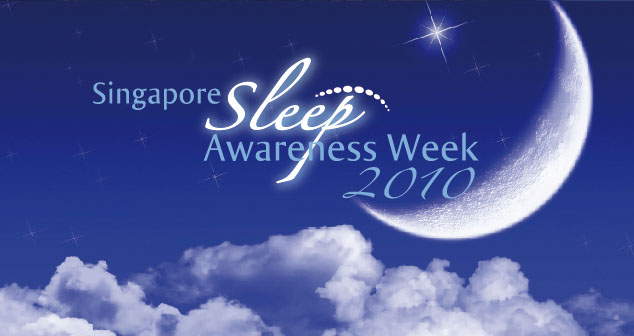 Date: 19-28 March 2010
Highlight: Sleep An Hour Earlier Movement
Welcome to the Singapore Sleep Awareness Week (SSAW) 2010.
SSAW is an inaugural festival in Singapore to provide a platform to increase the public awareness of sleep-related issues and provide relevant information and knowledge.
The Sleep Society Singapore will be organizing the Singapore Sleep Awareness Week from 19-28 March 2010, in celebration of the World Sleep Day.
New Book on Sleep Medicine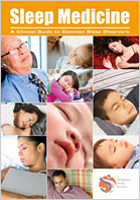 Date: 31 October 2008
Highlight: Guide to Common Sleep Disorders
The Singapore Sleep Society has launched a new book entitled 'Sleep Medicine: A Clinical Guide to Common Sleep Disorders' to promote better understanding of commonly encountered sleep problems in Singapore and their proper treatment.
The first ever guidebook for medical practitioners on Sleep Medicine in Singapore, the book seeks to educate local healthcare professionals on the spectrum of sleep disorders and the proper use of drugs such as hypnotics, amid increasing concerns about the problem of addiction to sleeping pills and over prescription by physicians.
Singapore Sleep Symposium 2008

Date: 1-3 November 2008
Highlight: The Snoring and Sleep Apnoea Surgery Course
Dear Colleagues,
It is our privilege to invite you to join us for the Singapore Sleep Symposium 2008. We have an exciting and comprehensive programme designed to provide you with a basic overview of the essentials of sleep medicine as well as a concise update on the latest developments in sleep medicine. There will be didactic lectures as well as interactive workshops designed to allow participants hands-on practical experience in polysomnography as well as continuous positive airway pressure..