Local Events
Cognitive Neuroscience Symposium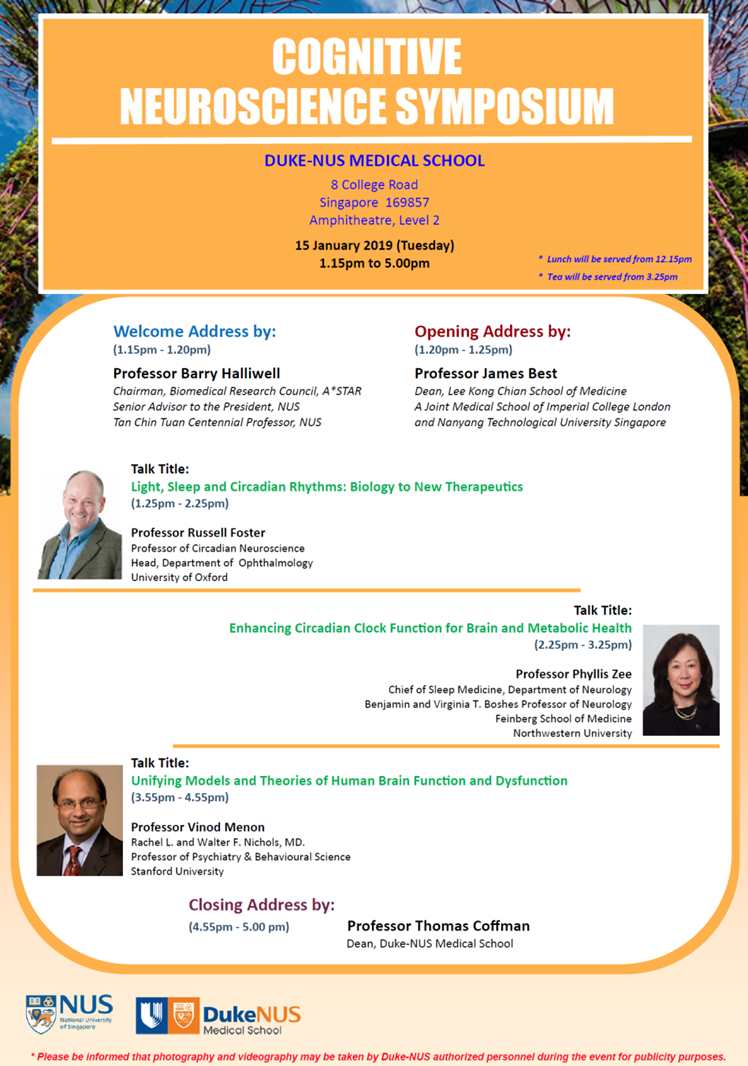 Date: 15 January (Tuesday) 2019
Venue: Duke-NUS Medical School
Highlight: Talks on Sleep by Russell Foster (Oxford) and Phyllis Zee (Northwestern)
Half-day symposium on Cognitive Neuroscience organized by Duke-NUS Medical School. Internationally renowned speakers include sleep experts:
Prof. Russell Foster: "Light, Sleep and Circadian Rhythms: Biology to New Therapeurtics."
Prof. Phyllis Zee: "Enhancing Circadian Clock Function for Brain and Metabolic Health."
International Conferences
- Coming soon -
Information on international conferences will be posted here shortly. Watch this space for updates.